General Handyman Services For The Home Or Business Owner
Quite often, those of us who own a business also own a home. If you are a business owner and a homeowner, we'd like to think that you appreciate being independently owned and operated and would seek out the same support in your local community.
The general handyman services you need are often found in your own neighborhood! Now it is time to decide exactly what types of common handyman services you are looking for.
Types of Handyman Services
Home maintenance services, home improvement services, and commercial needs and services vary from home to home and business to business. A professional and quality handyman strives to keep it all in one place for you – being your first and last call for all your home and commercial repair and improvement needs.
Common House Repair Services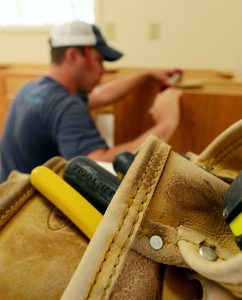 If you're in need of house repair services, most likely you know what you need. But you might be wondering what are some of the common house repair services a quality handyman service is capable of?
It can be quite a few things. For example, a homeowner can find him or herself confronted with clogged drains, dripping faucets, leaky pipes, faulty water heaters, running and leaking toilets, broken garbage disposals, hanging pictures, changing light bulbs, or the need for multiple installations – such as air filters, doorknobs, new locks, etc. The list goes on and on!
Often the same (and different!) needs arise for the local business owner. When you are trying to find a handyman in your area, consider one who can help your home as well as your business.
Handyman Carpentry Services
More often than not, a home and business will be in need of carpentry services. When we think of carpenter, we commonly imagine a singular profession. But did you know that a quality handyman can fix your leaky faucet and offer handyman carpentry services?
Are you in need of drywall repair? Do you need cabinets installed? Do you need a door hung? Traditional carpentry services can, and should, be provided by the right handyman in your area.
Affordable Handyman Roof Repair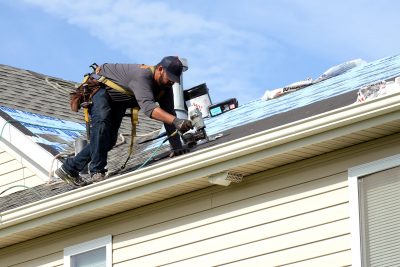 Roof repair is something totally different, right? It is and, you guessed it, a professional handyman can help with that too! So, if you find yourself searching for roof repair, be sure to type "handyman roof repair near me" in the search box.
You will often find that your roof repair will be much more affordable in the hands of a local and trusted handyman in your area.
You'll also find it convenient and "handy" to be able to find one professional service that can do so much for your home AND your business.
Keep it local and reach out to General Handyman Services today and give us the opportunity to solve your problems and improve your home and business.
We are confident you will be glad you did. Give us a call today!