Commercial & Residential Painting Services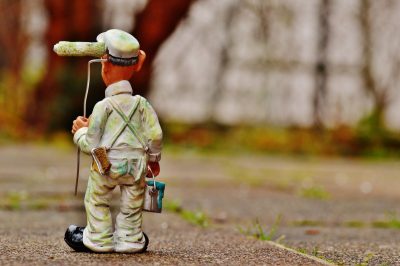 As you search for professional painters for your interior or exterior painting project, you will find that there are two main painting services available: residential and commercial painting services. It can often be difficult for customers to determine which painters are right for them as both types provide similar services.
Should you decide that you need painting services, depending on your location, you should have several options… and that means several things to consider.
What To Look For In A Painting Service
Before you settle on a painting service, it is important that you figure exactly what you will be needing. Do you have a home in need of painting? Or a business? Or both? Are you going to need interior or exterior work done?
These are just of few of the questions you will need to ask yourself and present to the candidates you should be interviewing for your business.
What is the difference between residential and commercial? And who should you reach out to?
Residential Painters: Interior & Exterior
Residential painters specialize in taking the guesswork out of painting your home. A quality residential painting service will offer interior and exterior painting options. They will also be knowledgeable in the type of paint to use, the colors that best suit your needs, and the best techniques to apply the paint, depending on some important factors. Humidity, rain, dryness, or altitude are all aspects to take into consideration before applying the finished product.
It is far easier to apply the proper color, grade, texture, and quality of paint one time instead of finding out you have made the wrong choice after the fact. A pro will make sure that they do it right the first time.
Commercial Painters: Interior & Exterior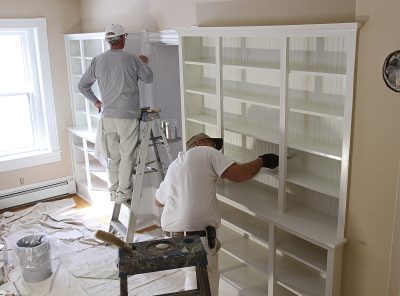 Commercial painters are highly skilled at updating the interior and exterior of businesses, plus have experience working with general contractors and Home Owner Associations.
Whether it is a single room or an entire façade, it is important that you choose the correct commercial painters for the job. There is nothing worse than having to redo a commercial painting project. This could mean closing your doors and losing revenue.
A professional commercial painting company will ensure that your interior and exterior painting needs are handled properly.
Finding A Painting Service In Missoula
When seeking out a company to handle your residential and/or commercial painting needs, it is important to consider companies that, not only have the know-how and equipment to suit your needs but have high customer satisfaction ratings as well.
Here in Missoula, Montana, General Handyman Services prides itself on the ability to check off both of those boxes. And since we do a whole lot more than just paint, we want to develop a relationship with you for the long haul. Should you need anything in terms of improving your home or business, we want to be the first name you think of.
Nothing is more important to us than your satisfaction and keeping your business. Give us a call today and schedule a consultation. We are confident we will have everything you need to give your home or business the improvement it deserves.
Also, be sure to secure your home, business, and vehicle with our affordable locksmith services!