Kalispell Locksmith Services
Are you locked out? Do you need to get new locks installed? Do you need to have keys duplicated?
Then you need a locksmith! And how about a really good one? How about one that is skilled, well-trained, and very affordable? We are not kidding!
General Handyman Services offers all this and a whole lot more. You can confidently call on our locksmith professionals anytime of the day or night. We provide unbeatable locksmith services for home, business, auto, and all of your emergency needs.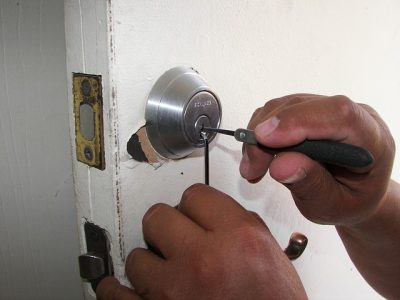 If you need rekey services, we are the ones to call. If your home was broken into recently and the locks were damaged, our technicians can remedy that situation. If your Kalispell business needs extra protection, the best way to achieve that is by using our Kalispell locksmith technicians. If you have lost your car keys, we can help with that too.
It is easy to get locked out of your car, your home, your office, and, therefore, your life. It happens to everyone and, some, more than others! Here at General Handyman Services, we can help you get back in.
If you need to change out or rekey your locks, in a variety of situations, we are the ones to call.
We offer all sorts of locksmith services right here in Kalispell, should you find yourself victim of such circumstances.
Commercial, Residential & Automotive Locksmith
Are you searching for a top-quality locksmith in the Kalispell area? What all can we do for you? We specialize in all locksmithing services, be it commercial, residential, and automotive.
Commercial – If you've found yourself locked out of your office, there is no reason to break a window or cancel a day's work. The best option is to contact an experienced commercial locksmith and solve the problem with ease and efficiency. There is no reason to needlessly weaken the security of your business.
It doesn't matter if your business is in an industrial building or an office, General Handyman Services uses several different methods to make sure we can take the path of least resistance and be certain your office is unharmed in the process. We can also install and rekey your company's locks for you, too!
Residential Locksmith Services
Do not put your family's safety and security at risk by not relying on the professionals to install your locks. General Handyman Services provides a trained and certified professional who can correctly install your locks in minimal time at a minimal cost.
We can also repair all lock types, brands, and models, as well as duplicate and create door keys, mailbox keys, safe keys, and more!
And, you can rest assured, all of our locksmiths are fast, reliable, and background checked, resulting in peace of mind for you and your family.
Automotive Locksmith Services
Here at General Handyman Services, our locksmith team has extensive know-how when it comes to all things automotive related. If you're locked out of your car, we know how to get you back in, regardless of the make or model of the vehicle.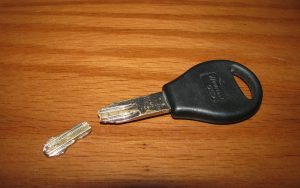 If your key is stuck in the ignition, we can free it quickly. And we can do it all without damage to your car.
If you need a transponder key, we have the ability to issue you one that is programmed to your car, or we can clone one from an existing key.
Our job as a top-notch car locksmith is to get you on the road again, quickly and at a cost that is friendly to your wallet.
Save The Frustration, Just Give Us A Call
Our goal is to provide you with the services you need… and nothing more. We are hoping to earn your business and keep it. Since we offer a variety of handyman services throughout the Kalispell, Montana area, we know that if we do a good job at one, it will lead to the opportunity to perform another service for you.
So, if you find yourself locked out or in need of Kalispell locksmith services, do not hesitate to give General Handyman Services a call. We can get you in or get you out of your home, business, automobile, mailbox, or safe.
What are you waiting for? Let us in and we will let you out.
Give us a call now and let's get cracking 406-212-7206!