Kalispell General Contracting Services
Looking for a General Contractor in Kalispell, MT with the skills, expertise, and the tools needed to get the job done right the first time? Well, look no further. We are fully licensed, insured, and have a team of experienced professionals who can be at your house faster than you might expect.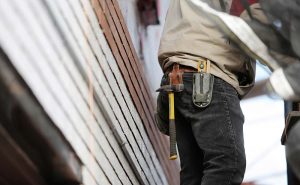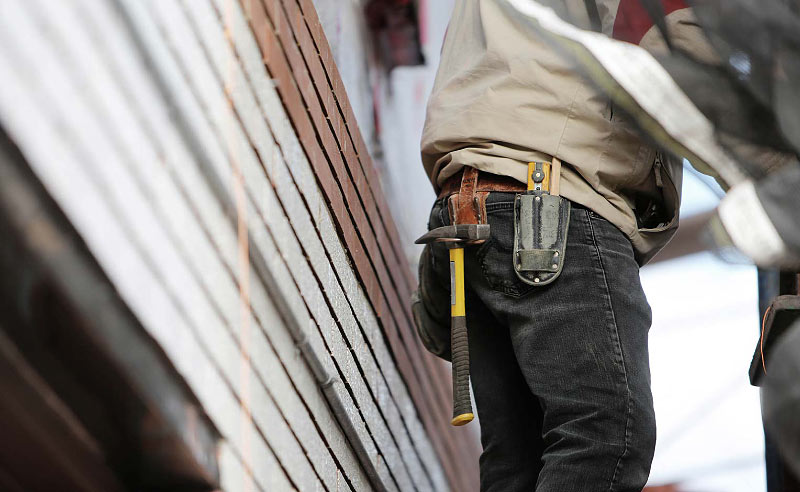 If your home is looking weathered or outdated but a home makeover just doesn't fit into your busy schedule, why not leave it up to the professionals? From new construction to minor repairs and even extensive remodels, General Handyman Services offers budget friendly, quality construction services to Kalispell and the surrounding areas.
Our team is highly skilled in all aspects of the building process and we are dedicated to providing our clients with an excellent experience. Is it time to turn your unfinished basement into the man cave or media room of your dreams? Has adding a home office always been at the top of your to-do list? Perhaps you've been searching for a solution to a deck that has seen better days.
Now is a great time to get started on the home improvement project that has always seemed out of reach. Give us a call today and see how General Handyman Services can make any space more comfortable, inviting and enjoyable.
Framing
Look no further than General Handyman Services for any and all of your framing needs! If you are in the process of building a new home, adding an addition, or beginning a remodel, you can rely on us to complete sturdy, long lasting wood frame installation.
Our licensed professionals work with only high-quality materials to ensure that the "skeleton" of your building is safe, structurally sound, and prepared for new installations such as windows and doors.
We are available to assist with the framing needs of both residential and commercial construction from building the structure of a new garage to erecting multi-level apartment complexes. We do it all and we do it with the type of friendly service you deserve.
Before your home is ready for its finishing touches, sheetrock and drywall must be installed. Although it may be tempting to complete this project yourself, General Handyman Services can help reduce frustration by providing all necessary tools and materials allowing you to save both time and money.
We offer services that cover the initial installation as well as repairing any existing damage such as water damage, wallpaper removal damage, and small and large holes. The end results are smooth walls and sealed seams that are ready for the paint of your choice.
New Deck Installation & Deck Repair
Give us a call today and see how we can help you increase your ability to enjoy the outdoors from the comfort of your own home. From minor repairs to the construction of a brand new deck for you and your family to enjoy, General Handyman Services does it all!
We work closely with you during every step of the design and building process to ensure that your new deck is as close to perfect as possible. If a gazebo or screened porch is more suitable for your home, don't worry, we build those too! We know decks can take a beating from Montana's harsh weather, so we only use high quality materials so that your new deck is not only safe but will also require fewer repairs and maintenance in the future.
Our professional team is equipped to handle repairs and remodels of all shapes and sizes. We possess the skills and knowledge to complete home improvement projects that increase both the market value and enjoyment of your home from turning basements into functional entertainment rooms to creating custom kitchens straight out of your wildest dreams.
We take pride in our ability to take any space in your home and make it more livable, beautiful and enjoyable for you and your family, and our impeccable eye for detail allows for these alterations to work cohesively with your personal taste and style. We also provide solutions to common household repairs to save you the hassle of tackling them yourself.
From erecting tasteful additions to building new homes from the ground up, General Handyman Services is with you every step of the way. If you've ever dreamed of watching your own custom home being built from the ground up, now is a perfect time to get started. We work hand in hand with clients and architects to bring carefully planned designs to life.
Building your own home allows you to watch your vision become a reality, providing you a space that is functional, aesthetically pleasing, and true to your sense of individuality. It also allows for the opportunity for your home to be as modern and energy efficient as possible.
We understand that this process can present many challenges which is why we strive to offer comprehensive services to meet each and every need from the time you contact us to the completion of the project.